Special Machine Construction
Development and engineering of machines and special machine construction
Via Engineering Deurne BV translates your wishes and ideas into a functional and cost-saving machine. Due to our extensive experience, we have a great deal of knowledge and expertise of special machines and turnkey projects.
In addition, Via Engineering Deurne BV has the right machines for manufacturing the parts and has specialized technicians for the assembly and test phase of the end product. We master every intermediate step of the process: concept phase, 3D design, machining, assembly and ultimately testing your machine.
We work closely with the right partners for industrial automation, electrical control systems and panel building, for example. This makes us all-round in various sectors and projects.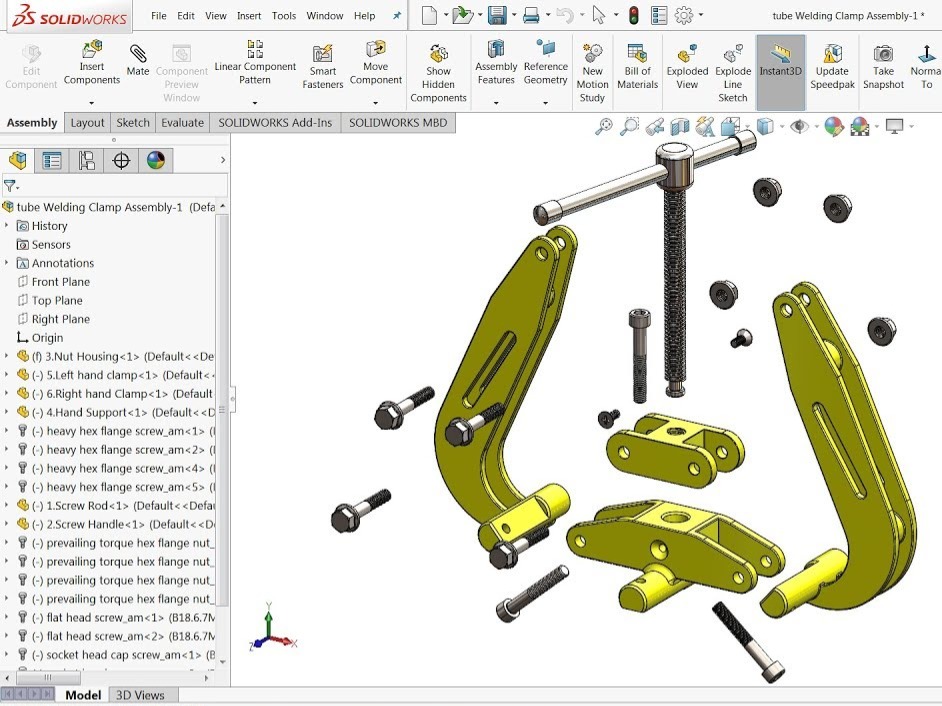 TOOLS AND MACHINE PARTS
Via Engineering also designs and manufactures tools and machine parts with various functions. The function of the product or part is always paramount. The manufacturability, in which the desired material and design are taken as a starting point, plays a major role in this. It is of course important that the price-quality ratio is in balance.
Via Engineering Deurne BV is able to tackle a customer's problem or issue and translate it into a technical challenge.
PROJECT
This drilling tool is intended for double-sided drilling of different sizes of 3D printed plastic products. This special machine construction works completely pneumatically so that no PLC control was required. The pneumatic circuit is activated when the products are inlaid and the cover is closed. The cylinder clamps the products and it will drill the holes on the first product, then the slide will move to the other position and when this position is reached it will drill the holes on the second product. After this the carriage returns to its 'home' position and the cover can be opened.
A fast and efficient process to easily drill a large series of products. CE safe with a sleek and compact design.
Interested in our solutions?
Contact Us
Via Engineering Deurne BV
•
A
Dr. H. van Doorneweg 38, 5753 PM Deurne
T
+31 (0)493 312788 •
E
info@viaengineering.nl
•
I
www.viaengineering.nl